Introduction
Negotiation skills are critical to sustain and enhance your leadership position and improve your business and personal transactions. You negotiate all the time, whether internal negotiations with a board and colleagues or external negotiations with representatives of another organization, negotiations with family and so on.
Our Seminar offers Practical Frameworks to Enhance Negotiation Success.
Around the world, negotiators tend to rely on their instincts without the benefit of a systematic framework. As a result, negotiations often fail to maximize mutual gains and are unnecessarily adversarial. This seminar introduces participants to cutting edge analytical frameworks and approaches developed by the Harvard Negotiation Project over the past 30 years to better create and distribute value in a negotiation, as well as to deal with the emotional dimension. These approaches have been widely accepted around the world, and the Harvard Negotiation Project has successfully applied them in business negotiations as well as international conflicts including the 1979 Iran Hostage Conflict, Egypt-Israel Peace Negotiation, the 1998 Ecuador–Peru Territory Negotiation, the Central American Peace Negotiation, and the US-Soviet Arms Negotiations.
About The Consultant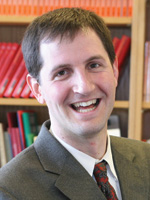 Daniel Shapiro, Ph.D., Associate Director of the world-renowned Harvard Negotiation Project, the group that wrote the international bestseller Getting to Yes, and is coauthor of the new bestseller, Beyond Reason: Using Emotions as You Negotiate. His talks consistently receive the highest praise, from Microsoft, Starbucks, and the World Economic Forum, to parliamentarians and governmental organizations. And his course at Harvard Law School is consistently among the most highly rated. Dr. Shapiro is on the faculty at Harvard Law School and in the psychiatry department at Harvard Medical School/McLean Hospital. His international experience includes training Serbian Members of Parliament, Mideast negotiators, Macedonian politicians, and senior U.S. officials. He also is an advisor to the International Criminal Court.  
Program Objectives
To become aware of negotiation assumptions that lead to lost value
To learn frameworks developed at the Harvard Negotiation Project to enhance negotiation effectiveness
To participate negotiation skills and strategies through case study and Negotiation exercises
To refine your negotiation style and strengths
Participants will also learn
The "Critical Elements of Negotiation" that comprise the landscape of negotiation and can be used to prepare, conduct and review a negotiation
"Interest-Based Negotiation" a powerful process to help negotiators maximize value in the negotiation and distribute value for mutual gain
The "Core concern Framework", an innovative framework to identity-based dimensions of negotiation
Program Methodology
This program will draw on a variety of teaching methodologies, including lectures on negotiation theory and practical tools; case analysis and discussion.
Who Should Apply?
This program will be most suitable for senior executives and senior managers gearing up to develop their negotiation practices and skills.